Ethics. Details. Results.
At Head Law, we pride ourselves in helping our clients to protect their rights and receive full and fair compensation when they have been injured by others. We understand that a lot is at stake when our clients contact us, including: serious injuries, medical bills, lost wages, and an unknown future. We will work aggressively and tirelessly against those who have violated your rights and have injured you.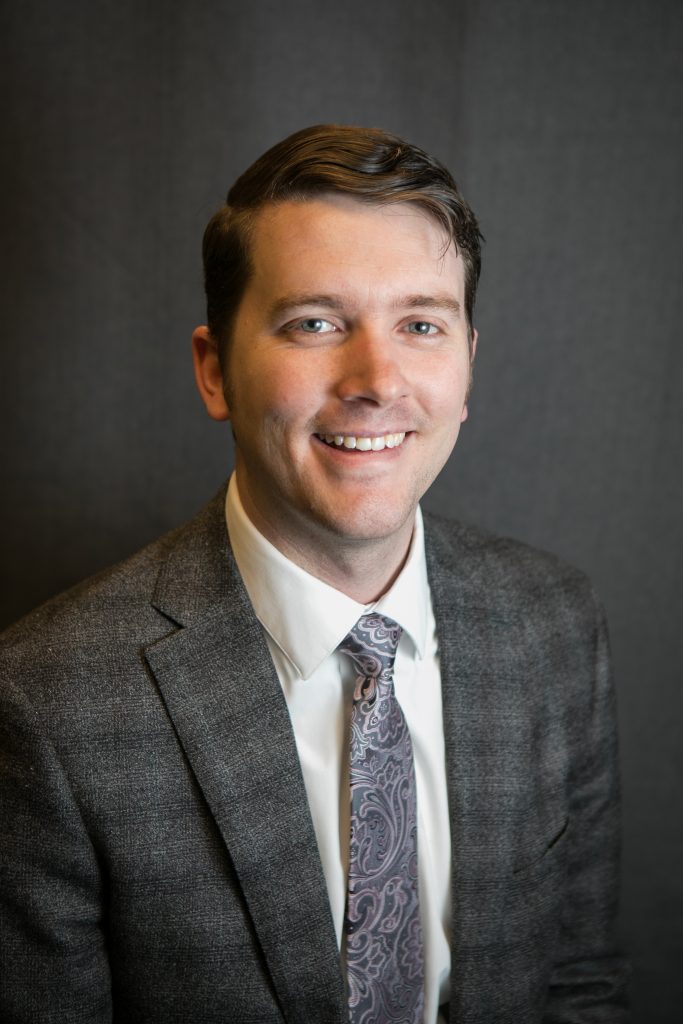 David S. Head, managing attorney at Head Law, loves helping others resolve their difficult legal problems. David has extensive litigation experience, including multiple jury and bench trials, and has also filed several appeals to Utah or federal appellate courts.
David grew up in Salt Lake County, Utah and went to the University of Utah for his undergraduate studies. David attended graduate school and law school at St. Mary's University.
Prior to working at Head Law, David worked at a prestigious litigation law firm—working primarily in personal injury, employment, and family law litigation—in Salt Lake County, Utah. David also previously worked at a prestigious criminal defense firm in Salt Lake County, Utah, and at a legal clinic in San Antonio, Texas performing legal services for indigent members of the community.
David has also acted as a chairperson for medical malpractice prelitigation panels for the Utah Division of Occupational and Professional Licensing. In Utah, medical malpractice claimants are required to appear and present their cases before the prelitigation panels prior to filing their cases in the Utah district courts. As a chairperson, David conducted the panels, evaluated the cases with the other panel members, issued decisions for each case, and drafted panel opinions.
When David is not working, he enjoys spending time with his wife and family, painting, writing, and watching mixed martial arts.
Head Law, PLLC, Murray, Utah, April 2015-Present 
President and Managing Attorney 

Salt Lake City Justice Court, Salt Lake City, Utah, May 2018-Present 
Judge Pro Tempore 

Arrow Legal Solutions Group, PC, Midvale, Utah, September 2010-April 2015 Associate Attorney 

Utah Division of Occupational and Professional Licensing, Salt Lake City, UT January 2014-April 2015 
Medical Malpractice Prelitigation Panel Chairperson 

St. Mary's University Center for Legal & Social Justice, San Antonio, Texas Civil Justice Clinic 
Fall 2009- Spring 2010 
Student Attorney 

Law Professor Robert L. Summers, San Antonio, Texas, Spring 2008-Spring 2010
Research Assistant 
Bear v. LifeMap Assurance Co., 2021 UT App 129 (Utah App. 2021)

Johnson v. Okland Constr. Co., 477 P.3d 488 (Utah App. 2020)

O'Hearon v. Hansen, 409 P.3d 85 (Utah App. 2017) 

Valerios Corp. v. Macias, 342 P.3d 1127 (Utah App. 2015) 

Merena v. Davis, 283 P.3d 973 (Utah App. 2012) 
St. Mary's University School of Law, San Antonio, Texas
Doctor of Jurisprudence, 2010

2010 Presidential Management Fellows Nominee
Pro Bono Service Certificate 

St. Mary's University Graduate School, San Antonio, Texas
Master of Arts, Major: International Relations, 2010

Grade Point Average: 3.96
2010 Distinguished Graduate 

University of Utah, Salt Lake City, Utah
Bachelor of Arts, Major: Political Science; Minor: Spanish, 2007
Universidad de Oviedo, Oviedo, Spain


Spanish Language Program Certificate of Completion, 2007 
Utah Law License 
Admitted in October 2010, Bar Number 13237 
Fluent in Portuguese (lived in Brazil for two years)
Fluent in Spanish 
Collecting vintage polyester ties; oil painting; and mixed martial arts.
Professional Associations & Memberships
Utah State Bar Leadership Academy, Class of 2018
Utah Association for Justice, Board of Governors

2019 Board Member of the Year

Utah Association for Justice, Legislative Committee Member

2020 Legislative Titan Award
2019 Legislative Titan Award
2018 Legislative Titan Award
2017 Legislative Titan Award

Utah Association for Justice, Member